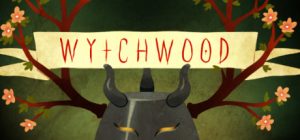 I have a thing for fairy tales, so when I heard about Wytchwood by Alientrap, I have to admit my excitement meter perked a bit. Wytchwood is a RPG crafting adventure that looks like it was ripped right from a storybook. You get to play as a witch as she navigates the countryside. You slowly find other characters and interact with multiple layers of narrative. Using your witchy powers, you can move the story along. Wytchwood is set to come out later on this year, but lets look a little closer now.
The Story of Wytchwood
You are a witch and have the magical powers to brew an assortment of potions to overpower those around you. Being an amazing potion maker, you need to have a whole apothecary of items to aide in your brews. As you wander around the strange countryside, you pick up items along the way. There are a lot of different flowers, stems, and berries to find, along with some other interesting items. You will also be able to research and build different spells to complete, and even the spells require items and knowledge. Obviously, crafting is going to be a huge part of this game.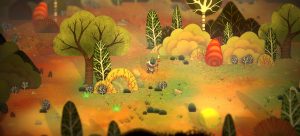 However, as you collect items, you will also come across different people and beings who may need your help, or who are up to their own dastardly plots. You can interact with them to find out more about their stories. Everyone has a different story and you can chose how you will handle each of them. You might help one character by poisoning another. Perhaps you find a villainous thief and you can stop him with one of your concoctions. It is up to you how you pass judgement on the cast of characters you encounter.
Artwork
The artwork in this game is absolutely stunning. Each background is expertly detailed with a beautiful hand-drawn style. The characters are similar, with wonderful little details. Each of them starts out as a sketch before animators take each one and create their different assets such as outfits and beards. They go into so much detail to animate them, that some characters have several models for just a single scene. You can see the loving handcrafted style in almost ever aspect of the game. The views of the world are so pretty, and the buildings and rooms are treated with the same amount of detail as everything else. It's no wonder this one has taken some time to release with the artwork it has.
Wytchwood Release Date
As of now, there is no exact release date. But Steam and Alientrap both suggest a 2018 release. They showed at PAX West this month with a demo, so you can take a look at that to hold you over. Once it is released, you will be able to buy it for Windows on Steam . But until then, you can always add it to your wishlist and follow their updates on the Steam Community page.
If you'd like to find out about more in development games to keep on your radar, subscribe to Indie Pearls.